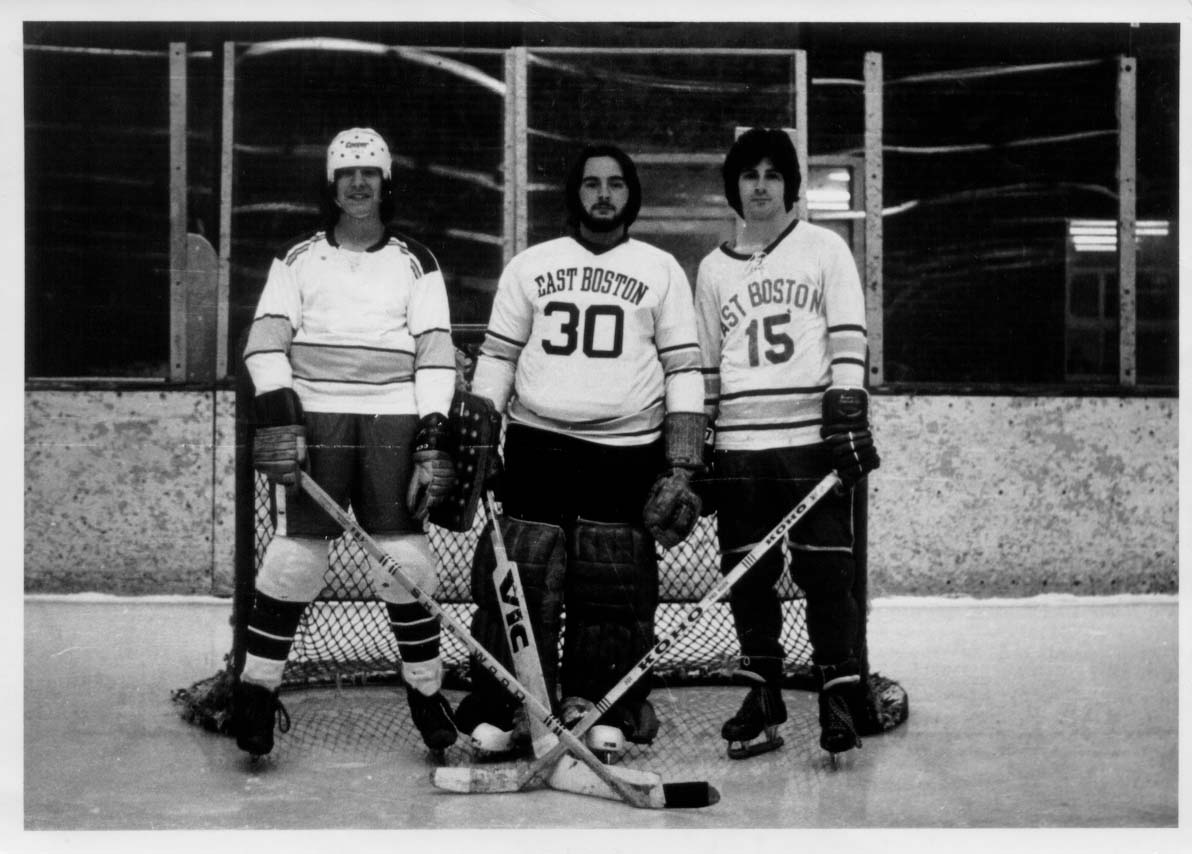 Steve Farro, Tommy Ravagno and Rick Esposito (1975).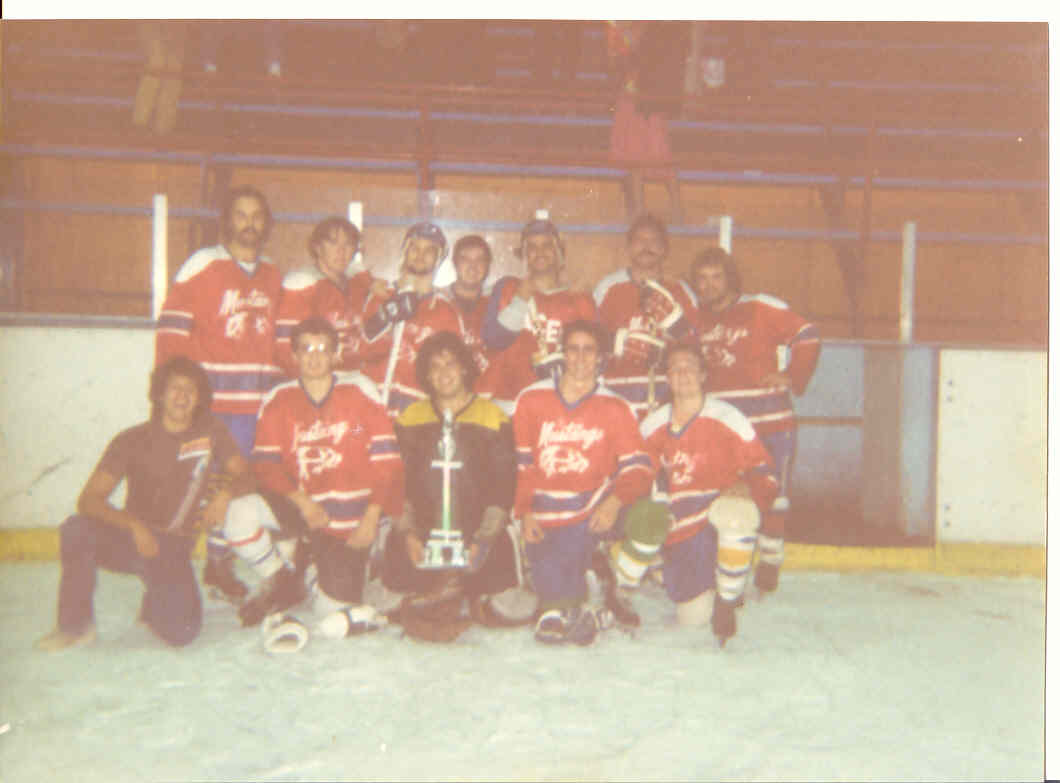 The 1979 Sr. Mustangs Town Line Twin Rink Industrial League Champs
Front Row: Steve Farro,Allan Kratman,Ray Avola,Chris Rizzo,Mike Cambria.
Back Row:Jim Ravagno,Kevin Howard,Nick DeMarco, Jim Funicella, Mark Vierra, Sal Indorato,Paul LeClair.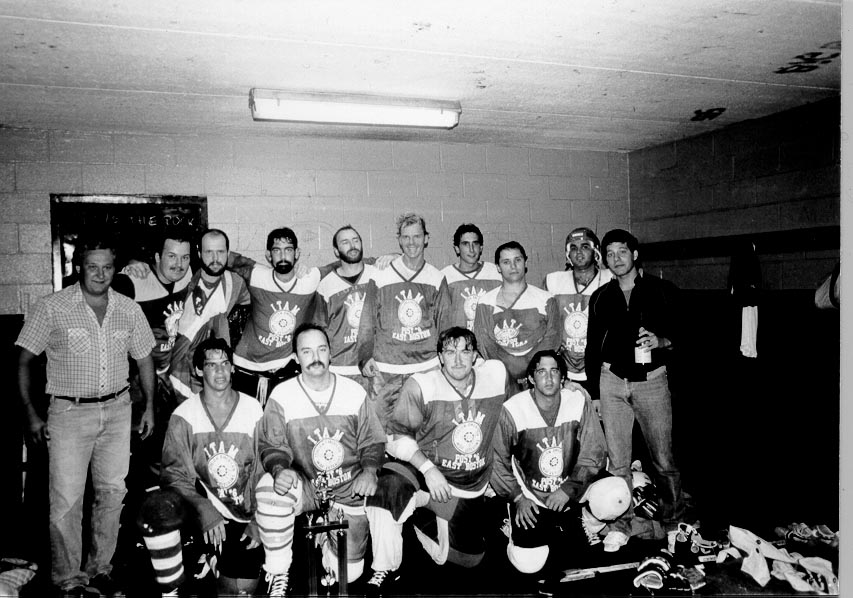 ITAM Post 6 1984 Town Line Twin Rinks Indusrtial League Champs.
Front Row:Steve Scenna, Jim Ravagno, Kevin Howard, Steve Karoyan.
Back Row:Paul Mazzerella,Bill Sweeney,Jerry Sweeney, Kim Karoyan, Charlie Sweeney,Fran Sweeney, "Buzz",Jay Duca, Mark Vierra, Steve Farro.
Missing from photo: Steve Prisco, Dave Surrette.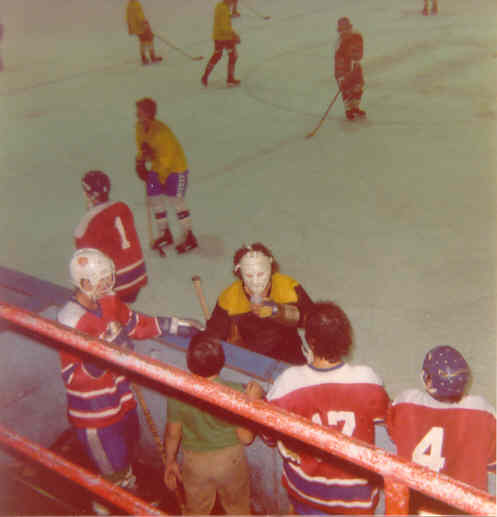 #1 on ice Mike Cambria. Goalie, Ray Avola. In bench Chris Rizzo, Funa's Nephew, Jim Ravagno, and Jim Funicella.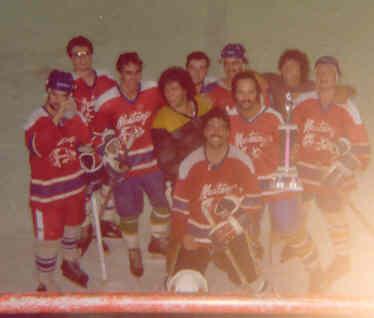 1979 East Boston Sr. Mustangs Industrial A Champs
Honorable Mention
Tom Ravagno Goalie Retired
Mike LaMarca Goalie
Dennis Bernabei Goalie Retired
Mike Reardon Goalie Retired
Mike Kasiecki Goalie Retired
Bob Beddia Goailie
Frank Prizio Goalie Retired
Mike Kulka Goalie Retired
Jake Marks Goalie Moved to New York
Dwayne Surrette
Scott Reardon RIP
Steve Farro Retired
George Farro Retired
Rick Esposito Retired
Jim Funicella Moved away
Jon Freehling Retired
Joe Silvesrto Retired
Kevin Howard LAPD
Steve Prisco Retired
Dave Surrette
Don Surrette Retired
Bob White Retired
Joe Silvestro Retired
Russ Hudson Retired
Mike Fenel Status Unknown
Fran Sweeney Retired
Bill Sweeney Retired
Jerry Sweeney Retired
Charlie Comppen Retired
Wayne "Free Wings" Pearson Retired
Mike Cambria "Maybe Some Day"
Mark Changa
Ralph Cinelli Retired
Jimmy Riley RIP
Danny Shanahan RIP